Death Benefits Attorney in Philadelphia, Pennsylvania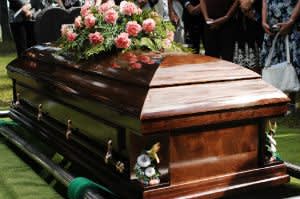 When a loved one passes away, it can leave a hardship on the family they leave behind. It is imperative that families know what benefits and compensation they might qualify for, especially when the deceased was the main breadwinner for the family. Workers' Compensation benefits provide compensation for death claims, which are also known as fatal claims. Under Pennsylvania workers' compensation law death benefits, as well as funeral and survival benefits, can provide relief for families who have lost a loved one due to a fatal workplace accident.
Section 307 of the Workers' Compensation Act provides relief for families when the death of a loved one resulted from a work injury or disease caused by their occupation. Depending upon the circumstances surrounding the death, benefits could last up to a lifetime after the person has passed. Contact our Pennsylvania wrongful death lawyers for a free case review.
Who Qualifies for Death Benefits?
The most common example of death benefits is when a construction worker is killed by falling debris, an explosion, or scaffolding collapse. These cases are easier to prove, as the employee died while at work. However, this is not the only time it is possible to receive benefits. If an employee is required to have surgery after an injury and the surgery leads to their death, survivors of the employee may still be able to receive compensation.
What Needs to Be Proven
If the injury or death that occurred at or as a result of work is not immediately recognized as related to the work performed, the dependents of the deceased employee must prove two things:
That they are the dependents of the employee who has passed away;

The death was work-related.
Proving that the fatal accident was a result of work can be tricky. If you feel your loved one was fatally injured due to a workplace injury, either a disease that developed or due to surgery, it is important to consult with a Philadelphia Workers' Compensation lawyer at the beginning of the process. A good lawyer can put together proof of the accident or illness, gather the correct documents, and use the intricacies of Pennsylvania law in your favor.
Who is Entitled to Death Benefits
If a worker dies from a workplace injury but has no dependents, there is no one who is owed benefits. Typically, a spouse would immediately be able to make a death claim, as they were reliant on the income of their spouse. On average, the spouse would be entitled to about 51% of the deceased's pre-injury weekly wages.
If the deceased was the parent of a minor child, the surviving child and widow would receive 60% of the average weekly wages. In the case of multiple minor children, the children would receive 66 2/3% of the weekly wages. Moreover, children who are enrolled in college or graduate school may receive benefits to the age of 23 years.
For surviving spouses without children, it must be proven that they were married when the workplace death occurred. In addition, it must also be established that the spouse was dependent on the late employee. If they were living separately at the time, they must prove they somehow received financial support from the employee.
Potential Disqualifiers
Generally, the surviving spouse will receive death benefits as long as they are living and do not remarry. However, there are some discrepancies. There is some debate in Pennsylvania law if sexual relations with another person are enough to make the surviving spouse ineligible for death benefits.
In the case of the surviving spouse's death, any additional benefits owed would go to the surviving children as long as they are either under 18 years old or under 23 years old and enrolled in college or graduate school. If the surviving spouse dies after those times, the death benefit would end. Due to this, surviving spouses often decide to settle for a lump sum in order to leave money behind for their children.
Due to the uncertainty that can come with a death claim, it is important to consult with an experienced lawyer to review what would work the best for your family. Figuring out how much will be paid and for how long or trying to gamble with the inheritance you may leave your children can be a difficult decision to make during an already trying time.
Philadelphia Workers' Compensation Lawyers Helping Families Obtain Death Benefits
It is difficult enough to lose a loved one; don't let finances get in the way of your grieving period. Workers' Compensation death benefits may be able to pay your bills for years to come, and oftentimes cover the cost of a funeral. Contact the skilled lawyers at Borjeson Legal Group today to get your financial situation in order without burdening your family. Call us or contact us online.