Representing Injured Restaurant Kitchen Workers
July 10, 2020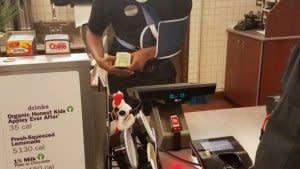 Working in a restaurant or commercial kitchen can be dangerous, regardless of the employee's position. Head chefs and dishwashers alike face a variety of potential hazards that could lead to serious, life-altering or even fatal injuries. Besides the more obvious and immediate dangers of hot stoves and slippery floors, many kitchen hazards are not clearly visible, causing injuries that develop over time. Those in the service industry, which includes hotel staff, cooks, chefs and restaurant workers, have rights when injured on the job in Pennsylvania. Please contact our Philadelphia workers' comp lawyers for a free case review.
Potential Risks for Kitchen Workers
Employers have a legal responsibility to provide workers with a place of employment that is free from recognized hazards that are likely to cause serious harm. Unfortunately, however, in the hustle and bustle of a busy kitchen, workplace accidents can and do happen. Potential kitchen hazards may include:
Safety Hazards
Many of the following safety hazards can cause sudden severe injury that may result in permanent scarring or disfigurement, long-term disability, and even death.
Slip and falls: Wet, slippery, cluttered, or poorly maintained walking surfaces can lead to slip and fall or trip and fall accidents.

Risk of cuts: Sharp equipment that is stored improperly or without guards is a major risk to kitchen workers. Additionally, knives that are not properly sharpened require the worker to use additional force that may cause the knife to slip with potentially dangerous consequences.

Risk of burns: Hot surfaces, steam, deep fryers, and grease can cause severe burns if proper safety measures are not maintained.

Risk of electric shock: Faulty or exposed electrical wiring can result in severe electric shock.

Risk of falling equipment: Improperly stacked shelves create risk of a worker being injured by a box or piece of equipment falling on them.
Ergonomic Hazards
Lifting, standing for long periods, and repetitive movements may cause injuries that develop over time.
Unnatural or awkward postures: Repetitive bending, reaching, lifting, or holding equipment in an uncomfortable way can cause repetitive stress injuries.

Contact injury: Standing in one place for long periods on a hard surface can lead to muscle fatigue and soft tissue injuries, back and neck injuries, and knee and foot injuries.

Repetitive motion injury: Any activity that requires the same movements over and over, such as mixing or fine cutting, can lead to joint injury.
Other Health Hazards
Excessive heat: Workers who are regularly exposed to extreme heat can fall victim to a number of serious heat-related illnesses.

Exposure to chemicals: Cleaning or maintenance chemicals can burn the skin or eyes on contact, or cause respiratory irritation or illness if inhaled.

Psychological hazards: Work pressures can lead to mental or emotional distress.
Types of Kitchen Workplace Injuries
The workplace injuries caused by these types of hazards can range from mild to severe. Some common kitchen injuries or illnesses include:
Sprains and strains to the neck, shoulders and back

Broken bones, concussion, or brain injury resulting from slip and falls

Cuts and lacerations from knives, mixers, grinders, broken glass or dishes

Burns from hot appliances or cooking equipment

Scalding from steam, hot liquids or grease

Heat exhaustion or heat stroke

Lifting injuries such as herniated disc

Electric shock

Chemical burns to skin or eyes

Illness caused by exposure to toxic fumes
Philadelphia Workers' Compensation Lawyers at E.S. Borjeson & Associates Successfully Represent Injured Kitchen Workers
The laws governing Workers' Compensation process in Pennsylvania are complex and often place a burden on the injured worker to follow a complicated set of steps and procedures. Philadelphia Workers' Compensation lawyers at E.S. Borjeson & Associates will ease your burden so that you can focus on your recovery. Our dedicated and skillful Workers' Compensation lawyers have a long record of success obtaining maximum Workers' Compensation benefits for injured kitchen workers. Call us today or contact us online to set up your free consultation and learn how our firm can help you.